Smart Planet Technologies is a materials engineering company with innovative environmental composite materials for the packaging industry.
Our composite materials have been designed to provide environmental alternatives to the rigid, flexible, liner, label and corrugated box board industries. Ideal for hot/cold cups, folding cartons, food trays, liner papers, labels, corrugated box boards and more, EarthCoating uses up to 60% less plastic than traditional plastic coatings and is engineered to be repulped through existing paper recycling equipment.
OCC Adds Recyclable Paper Cups in Fall 2016
Cups Will Reduce Waste, Create Revenue at Costa Mesa Campus
Students arriving at Orange Coast College on the first day of the Fall 2016 semester might notice something a little different about their morning brew. The College is introducing a new type of paper cup that can be efficiently and profitably recycled in an effort to reduce waste on campus.
---
An overview of the Repulpability and Recyclability of paperboards with EarthCoating™
The graphic to the right illustrates the process of paper recycling. A major part of the process includes extracting and cleaning fibers from non-paper contaminants that can found in the recycled paper stream. Unlike traditional plastic coatings, EarthCoating is engineered for efficient processing in recycling systems. EarthCoating is designed to fracture into small, dense particles in the pulping process, thereby avoiding the challenges found with plastic coatings.
---
Since August, Smart Planet Technologies has been participating in the Plug & Play Tech Center's New Materials and Packaging accelerator program. To learn more, click on logo below: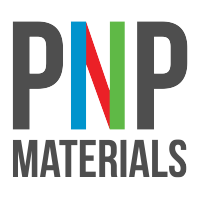 Costa Coffee is evaluating Smart Planet Technologies' reCUP paper cup to use in its stores. To read the story...
Read more
Newport Beach, CA, USA March 21, 2017 — Smart Planet Technologies announces that Costa is evaluating the reCUP™ for a...
Read more